Mold Inspection and Treatment
Can mold cause health problems?
Mold has the potential to cause health problems and even make a home uninhabitable. However, everyone is affected differently when in contact with mold. Mold may not affect some as severely as others. Some mold can produce allergens, irritants and, in some cases, potentially toxic chemical substances known as mycotoxins. People who are sensitive and exposed to mycotoxins can become ill. Allergic reactions to mold are common. They can be immediate or delayed. People diagnosed with allergies and asthma may be very sensitive to mold. Mold can cause asthma attacks. Others at risk may include: infants, children, the elderly, immune compromised patients, pregnant women and individuals with existing respiratory conditions.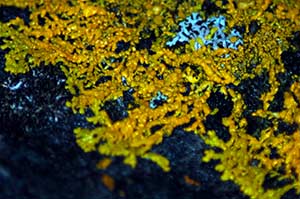 With exposure, even in small amounts, mold may cause:
Itching or irritation of the nose, eyes, throat or skin
Mysterious skin rashes
Sinus infections or congestion/sinusitis (runny nose)
Respiratory problems (sneezing and coughing)
Upper or lower respiratory infections
Fatigue
Frequent headaches
Trouble concentrating, memory lapses, confusion
Mood swings, anxiety, depression
Chronic aches and pains
Digestive problems
Ductwork fogging disinfection service is available in addition to the ultraviolet light system to attack mold at its source. The price is $35.00 per treatment. Treatment is recommended every six months until mold is gone. Biocide is listed on the MSDS as "practically not an irritant", and leaves a minty fresh smell that last about a day.
Related Links